SureSmile clear aligners: Straighten Your smile with confidence
Creating Perfect Smiles Throughout Atlanta
Welcome to the world of SureSmile Clear Aligners – the innovative solution for achieving a straighter smile with comfort and confidence. Say goodbye to traditional braces and embrace a discreet, effective, and convenient alternative to achieve the smile you've always dreamed of.
Who is a Candidate for SureSmile Clear Aligners?
If you have crowding, spacing, gaps, or crooked teeth, SureSmile can straighten your teeth and make them easier to clean. SureSmile can also help with overbite, underbites and open bites to achieve a more comfortable and functional bite.
Why Choose SureSmile Clear Aligners?
1. Invisible and Comfortable:
SureSmile Clear Aligners are virtually invisible, allowing you to straighten your teeth without the world even noticing. The aligners are made from smooth, comfortable plastic, minimizing irritation to your cheeks and gums.
2. Customized Treatment:
Each set of SureSmile Clear Aligners is custom-made to fit your unique dental structure. Using advanced 3D imaging technology, your treatment plan is precisely designed to achieve optimal results, ensuring a comfortable and efficient teeth-straightening process.
3. Removable Convenience:
One of the standout features of SureSmile Clear Aligners is their removability. Unlike traditional braces, you can easily take out the aligners for meals and oral hygiene routines. Enjoy the foods you love without any restrictions, and maintain optimal oral health throughout your treatment.
4. Shorter Treatment Time:
SureSmile Clear Aligners are designed to deliver quicker results compared to some other clear aligner systems. The advanced technology used in their fabrication ensures efficient and precise tooth movement, reducing the overall treatment time.
The SureSmile Process
1. Consultation:
Schedule a consultation with a qualified SureSmile provider to assess your dental needs and discuss your smile goals. During this visit, your dentist will determine if SureSmile Clear Aligners are the right fit for you.
2. Customized Treatment Plan:
Using advanced 3D imaging technology with our Trios 5 scanner, your dentist will create a personalized treatment plan, showcasing the step-by-step movements of your teeth throughout the process.
3. Aligner Fabrication:
Once your treatment plan is approved, your custom aligners are fabricated using state-of-the-art technology. Each set is designed to gradually shift your teeth into their desired positions.
4. Wearing Your Aligners:
Wear your aligners consistently, as recommended by your dentist. Remove them for eating, drinking, and oral hygiene activities, ensuring they remain clean and free from bacteria.
5. Progress Checkups:
Regular checkups with your SureSmile provider will allow them to monitor your progress and make any necessary adjustments to your treatment plan.
6. Achieve Your Perfect Smile:
Once you've completed the recommended treatment plan, enjoy the confidence that comes with your newly aligned and beautiful smile.
Frequently Asked Questions
Q: How long does the treatment take?
A: Treatment time varies from person to person, but many patients see results in as little as six months.
Q: Is SureSmile Clear Aligners suitable for all ages?
A: SureSmile Clear Aligners are designed for both teens and adults seeking a discreet and effective orthodontic solution.
Q: Are SureSmile Clear Aligners covered by insurance?
A: Coverage varies by insurance plans. Consult with your provider to determine your coverage.
Get Started Today!
Ready to transform your smile with SureSmile Clear Aligners? Schedule a consultation with our office and take the first step towards achieving the confident smile you deserve.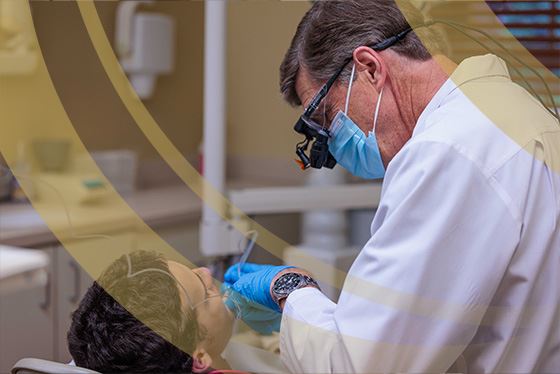 Before & After Photos
Our experienced team of dental professionals will work with you and your budget to find a solution to help improve your smile and quality of life.