Buckhead General Dentistry
Routine Dental Care for the Whole Family
Are you looking for a general dentist to provide regular dental care for you and your family? Dr. Brown and Dr. Collett offer general dentistry in Buckhead to keep your teeth and gums healthy and identify any problems in the early stages.
Our patients enjoy full-service dental care from an experienced, award-winning dentist in a conveniently located office.
Comprehensive Dental Exams
Lifelong oral health begins with regular dental exams. When you visit our dentist regularly for general dentistry in Buckhead, we are able to detect problems early. This is important because Dr. Brown and Dr. Collett will be able to fix minor dental problems before they get bigger and more complicated to treat. We use state-of-the-art technology during dental exams to accurately assess your oral health and detect problems.
Our thorough dental exams include:
Digital and panoramic x-rays
Intraoral camera images
Oral cancer screenings
Diagnodent dental laser to detect decay in its earliest stages
We provide oral hygiene treatment to dissolve dental plaque and leave your teeth clean and fluoride treatment for cavity prevention. If there are signs of gum disease, early treatment prevents the problem from progressing. Dr. Brown and Dr. Collett will discuss any problems that were found during your exam, explain your treatment options, and recommend the most effective treatments to restore and maintain your oral health.
The Importance of Routine Dental Care
Maintaining a healthy diet, sufficient exercise, regular health checkups, and regular dental checkups are important for your dental and overall health. Medical research has demonstrated a definitive connection between dental health and general health. Regular exams and general dental care help to prevent more serious problems from developing and affecting your overall health.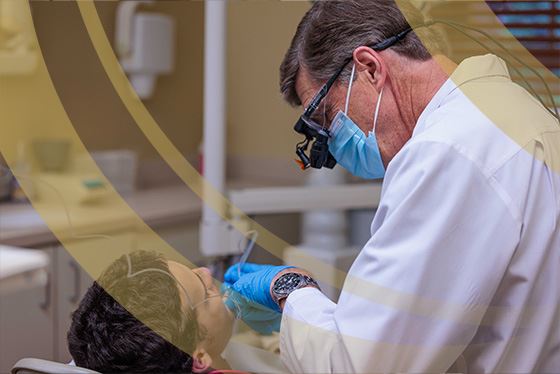 Before & After Photos
Our experienced team of dental professionals will work with you and your budget to find a solution to help improve your smile and quality of life.