Buckhead Dental Implants
Creating Beautiful and Durable Tooth Replacements
At Premier Dental Care of Buckhead, our goal is to maintain natural teeth whenever possible. However, when injury or disease require tooth removal, replacement becomes necessary. Dr. Brown and Dr. Collett provide implant dentistry in Atlanta, Buckhead, and Sandy Springs to restore the function and appearance of smiles with missing teeth.
Contact us today to schedule an appointment for Buckhead dental implant services.
A dental implant might be right for you if:
You have missing teeth due to decay or trauma.
You have cracked or damaged teeth due to decay or trauma.
You have loose-fitting dentures that have become uncomfortable or ineffective.
You would like to avoid the need for dentures and bridges.
You would like to preserve the appearance of your beautiful smile despite damage or missing teeth.
Who is An Ideal Dental Implant Candidate?
Ideal dental implant candidates typically exhibit good overall health, have sufficient jawbone density, and practice excellent oral hygiene. Here are some indications the dental implant procedure may be right for you:
Healthy Gums: Candidates should have healthy gums free from periodontal disease.
Adequate Jawbone: Sufficient jawbone density is necessary to support the implant. Bone grafts may be considered if needed.
General Health: Overall health is crucial. Chronic conditions may require evaluation to ensure successful healing.
Commitment to Oral Hygiene: Candidates must commit to maintaining proper oral hygiene to prevent complications.
Non-Smokers: Smoking can impair healing and increase the risk of implant failure.
No Uncontrolled Medical Conditions: Certain uncontrolled medical conditions may affect the success of the implant.
Of course, a comprehensive assessment by our Buckhead implant specialists can help determine individual candidacy for dental implants.
About the Dental Implant Procedure
Dental implants are titanium screws that are surgically placed in the jaw. An attachment, called an abutment, is screwed onto the implant to attach the crown, bridge, or denture. This process creates a permanent tooth replacement.
The dental implant process is as follows:
Dr. Brown and Dr. Collett utilize 3D scans and models to diligently plan and create a surgical guide for the individual's implant surgery.
Our implant specialist, Dr. Collett, will perform the surgical procedure. This procedure can be performed under IV sedation, if desired. Oftentimes, the implant can be placed with a temporary crown the same day as the tooth is removed.
After the implant has been placed and has healed, a restoration can be placed in order to provide the patient with a natural and functional tooth replacement.
We utilize our intraoral Trios scanner to plan and restore your case digitally to achieve the most accurate surgical and restorative results.
To gain a better understanding of our process, please feel free to visit our Video Center.
Benefits of Buckhead Dental Implants
Traditionally, bridges and dentures were the only options when teeth needed to be replaced. Implants offer a conservative, long-lasting alternative.
Here are some of the benefits of dental implants:
Dental implants contribute to maintaining bone health. When teeth are missing, it can cause bone loss, which results in a sinking appearance in the face that bridges and dentures do not successfully address.
Implants provide a more permanent and stable method for replacing missing teeth, and do not decay.
Implants can often be placed and restored with a temporary the same day as a tooth is removed.
Dentures can feel loose, causing patients to feel self-conscious when smiling and can even restrict them from eating certain foods.
How Do I Care For Dental Implants?
It is important that, after a tooth has been replaced, you practice proper oral hygiene and care in order to prevent any damage to your dental implant. Brush your teeth at least twice a day, using a toothbrush with soft bristles. Be sure to floss regularly as well. It is also recommended that you use an interdental brush in order to clean hard-to-reach areas of your teeth.
Contact us at (404) 236-6906 to schedule your Buckhead dental implant consultation appointment.
Learn More About How We Can Repair Your Smile
At Premier Dental Care of Buckhead, we believe that dental care is a partnership. That is why we work directly with our patients in order to create an individualized plan with the services that will best suit their needs. When it comes to patients who have experienced dental damage, those who are in good general and oral health, have adequate bone in the jaw, and have healthy gums to support the dental implants are generally good candidates for this procedure. Dr. Brown and Dr. Collett will examine your mouth and discuss your options for restoring missing teeth with through implant dentistry or one of our other services.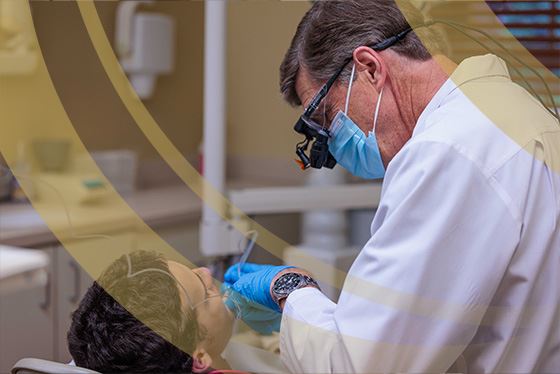 Before & After Photos
Our experienced team of dental professionals will work with you and your budget to find a solution to help improve your smile and quality of life.