Facial Aesthetics & Dermal Fillers
Buckhead Facial Aesthetics & Dermal Fillers
Reducing Lines & Wrinkles for a Younger Looking Appearance
You may be happy with your smile, but wish your face showed a little less degeneration. Thankfully, we have more options now than ever for turning back the clock and restoring a more youthful appearance.
At Premier Dental Care of Buckhead, our dentists are also certified in the advanced placement of Botox and dermal fillers in Buckhead. These procedures help to eliminate wrinkles and lines on the face, eliminate crease and folds around the nose and mouth, and restore volume to the lips and cheeks.
Botox Cosmetic
Our team uses the Botox Cosmetic by Allergan Co. Botox is approved for the treatment of moderate to severe frown lines between the brows and crow's feet. Injecting the muscles under the wrinkles causes the muscles to relax, which smooths the skin. The results are visible within three days of treatment and maximum improvement is seen within two weeks. The treatment lasts up to four months.
Dermal Fillers
A dermal filler is a soft tissue filler that is injected into the skin. This treatment is used to fill in wrinkles, creating a smoother appearance to the skin. People use dermal fillers in Buckhead to soften facial creases, reduce wrinkles, enhance shallow contours, plump the lips, and fill in lines. The effect is temporary, as the filler is eventually absorbed by the body.
Dr. Brown and Dr. Collett use leading dermal fillers, such as:
Juvederm
Restylane
Radiesse
The right treatment for you depends on the improvements you want to make. Some people use one of these injectable treatments, while others use both to get the desired results. Our doctors can evaluate your skin, listen to your concerns, explain the procedures, and provide the information you need to make the right decision for you. The first step is to schedule an appointment for a consultation to discuss Botox and dermal fillers in Buckhead.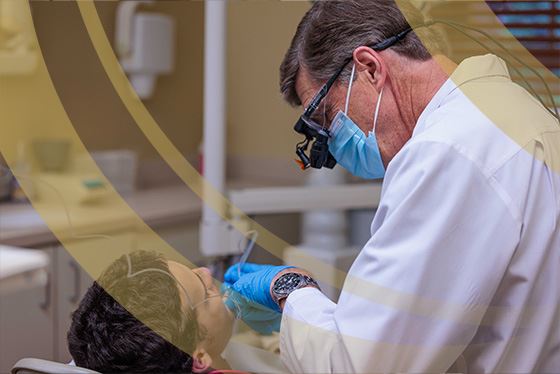 Before & After Photos
Our experienced team of dental professionals will work with you and your budget to find a solution to help improve your smile and quality of life.